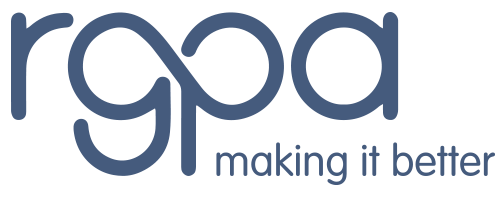 Richmond GP Alliance
Tudor House 26 Upper Teddington Road, Hampton Wick, Kingston upon Thames. KT1 4DY
Latest News (click title to open):
Musculoskeletal (MSK)
RGPA has worked hard in collaboration with our community colleagues to improve access to and the provision of services dealing with musculo-skeletal problems for our patients.
This has resulted in three separate projects.
Two initiatives have been successfully implemented, with the final First contact practitioner (FCP) pilot on the horizon. MSK continues to move at pace.
Self referral to physiotherapy project
This service was piloted in 3 practices in 2017/18 and gave patients the option of self referring to a physiotherapist or seeing a GP for a physiotherapy referral; self referral was mostly online using the link advertised on the practice websites / leaflets https://selfrefer.richmondgpalliance.co.uk  Patients who were unable to  use the online service were also able to book by phone.
Patient satisfaction with the service was high:
" great to see innovation in the NHS …. let's not keep the service a secret " .
Positive feedback was also received from the practice GPs and practice managers, who all wanted to see the service continue. This project also reduced the number of referrals to secondary care trauma and orthopaedic and pain clinics, as well as offering to patients their care closer to home.
Musculoskeletal SPA (single point of access) project
Musculo-skeletal SPA (single point of access). Richmond Clinical Commissioning Group (as part of the South West London musculo-skeletal Strategic Transformation Plan)  wanted to commission a service enabling GPs to refer into a single service for all their patients who may have orthopaedic, pain clinic and rheumatology problems. The CCG commissioned RCHiP (Joint venture between RGPA and HRCH) to implement this service. GPs can refer potential orthopaedic , pain clinic and rheumatology patients into this  service, where the  referral is triaged and further investigation and management is arranged.
The service was launched on 1.7.18 and is running well.
First contact practitioner pilot project
First contact practitioner pilot -this is another pilot Rhcip are implementing, scheduled to start 1.12.18 in the Twickenham and Whitton locality. First Contact Physiotherapists (FCPs) in primary care assess patients with soft tissue, muscle and joint pain and decide on the most appropriate management pathway.
The physotherapists are qualified autonomous clinical practitioners who are able to assess, diagnose, investigate ,treat and discharge a person without a medical referral. This differs from Self Referral  to physiotherapy in that the independent specialist physiotherapist is able to order investigations (X ray/US/MRI where clinically appropriate in line with the RCOR guidelines) and can manage the patient autonomously. The physiotherapist can also link directly with other services, where needed.
Patients can accesses this service directly by self-referral or staff in GP practices can direct patients into the service. In practices that are part of the pilot, patients with MSK(musculoskeletal) symptoms are offered the choice of a consultation with an FCP instead of the GP.
This involves a shift from the traditional provision of community or hospital based therapy services to physiotherapists being part of the frontline general practice team.