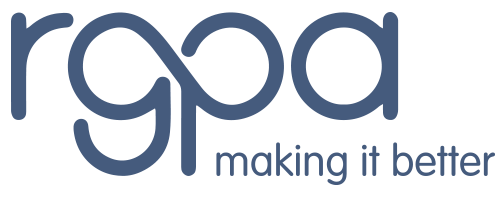 Richmond GP Alliance
Tudor House 26 Upper Teddington Road, Hampton Wick, Kingston upon Thames. KT1 4DY
Latest News (click title to open):
About Us
Welcome to the RGPA. We are a federation of all the NHS general practices in the London Borough of Richmond-upon-Thames. We have twenty five member practices, meaning that if you are one of the roughly two hundred and five thousand people who are registered with an NHS GP in Richmond-upon-Thames, then your practice is one of our members.  We are a Company Limited by Shares, and we were registered at Companies House in October 2014. Shares are held by practices, according to their list size so we are owned by the practices in Richmond-upon-Thames.  We are the practices and the practices are us.
We were established to try to counter many of the well documented threats to General Practice by mutually supporting and enabling Richmond-upon-Thames GPs. We decided as a group of GPs to work in collaboration where it was of benefit to us and our patients, whilst absolutely recognising the benefits of individual practices being to innovate and develop services for their unique group of patients where this is the better way for them to go.
Since our foundation we have earned a reputation for being able to deliver innovation at scale in both clinical services and information technology.  We have won bids for Government funding which we have used to change the way General Practice is delivered and much of this work is now being used Nationally to help others to improve their services.  We have achieved National firsts in information technology developments and have achieved notable awards for our work.
We have shown that we are fast, innovative and that our work has been transformative, but we are also responsive at an individual practice level.  We help member practices wherever we can to improve their own services, resilience and satisfaction and thereby improve General Practice for the population of Richmond-up-Thames.
We are the RGPA and we describe what we do for the GPs and patients in the borough of Richmond-up-Thames very simply; making it better.
Our History
The Richmond General Practice Alliance (RGPA) was formally established on 31st October, 2014.
It is a federation of all of the 25 General Practices in the Borough of Richmond, and covers 250 000  patients living in East Sheen, Barnes, Kew, Twickenham, Teddington, and the Hamptons.
By coming together to deliver care across the whole population, we hope to keep what is good about traditional general practice, whilst also playing a full role in the transformation and modernisation of NHS services for our patients.
Our vision
We see it as essential that we share the same geographical area as Richmond CCG and The London Borough of Richmond-upon-Thames. By being RGPA members, the GP practices in Richmond-upon-Thames are able collaborate where it helps us to do so.  Collaborative working at this scale is an innovation in general practice which still relatively rare. Working in this collaborative way has given us the opportunity to offer commissioners population-based care in general practice in new ways; previously only community services or hospitals could offer this.  This has enabled us to generate income streams that has been used to support practices both in the provision of new clinical services but also in the provision of support such as training for staff, personnel legal support, bulk purchasing and a number of initiatives all increasing resilience of our member practices.
Because we represent all the practices in the Borough we have been able to work to protect and promote the interests of general practice in forums we haven't previously been represented at.
The scale of our organisation has given us the opportunity work with partners in community services, secondary care, and the charitable and third sector to establish the provision of new clinical services. We have been able to draw on support from (and design and integrate new services with) our community services partners (Hounslow and Richmond Community Healthcare NHS Trust), with whom we are in a formal Joint Venture called Richmond Community Healthcare in Partnership (RCHiP).
Our values
The RGPA exists to
Support and strengthen General Practice in Richmond
Support Practices to maintain existing income streams
Support Practices to generate new income streams
Support Practices by reducing or paying costs
Support our CCG to meet its objectives
Be robust enough to survive NHS reorganisations
Richmond General Practice Alliance Limited Registered in England and Wales No 9290833
26 Upper Teddington Road, Hampton Wick, KT1 4DY